Our Favorite Place to Go!
1st Oct 2011/ Melissa Bushong, Texas

We found "Aunt Sam" a couple of years ago and have been "vacationing" there ever since. We have two American Brittanys, Shooter and Scout, who love being at the Triple "B". The boys know when we are driving up the driveway where they are going, tails (nubs) wagging, excited whining with each time going directly into the kennel area to sit right in front of "Executive Suite 4" and wait for Aunt Sam to open the kennel door. To me this show our boys are truly happy when they stay with her and are very much loved!
 We have used other kennels in the past but were never really satisfied with them and quit boarding all together, yet Samantha has changed our minds! Bed, Biscuits and Beyond is "extremely" clean, the building is well maintained and for our family the most important part is it's a smaller boarding facility which means our boys get more attention. Samantha has a heart of gold and truly loves what she does. For dog LOVERS it is very important for us to be able to go away on vacation and not worry about the boys. There is never a dull moment when they are at the Triple "B".
Sam has become a very important part of our family, without her we would not be able to take a vacation because Mom would worry too much. We "highly" recommend Samantha; we have referred her to numerous families who are boarding their pets with her. We "love love love" Samantha and Bed, Biscuits & Beyond!
Home away from home!!
9th Dec 2008/ Jennifer Johnson, Texas

This is a wonderful Kennel ! I was so surprised how clean it is everytime I go! Sam is so kind and will do whatever necessary to make you and your pets feel at home! This is the first kennel my husband would allow our dogs to stay at! There is alot of room for them to play & have fun! I love the country setting (no noise of traffic etc.) Our Lucy takes meds. and Sam has no problem giving them to her. Sam and staff live right there so I know my babies are being taken care of at all times! When I pick them up they are always in a great mood and look soooo... good & clean! I reccomend Bed, Biscuits & Beyond to EVERYONE! Thank you Samantha!
6th Dec 2010/ Molly Herby, Pennsylvania 
Loved everything about your kennel, The facility is clean and well kept. The staff is fantastic you can tell they really do care about my pet like I do. I think Jingles would have stayed if I let him. Just like us he did not want his vacation to end. You will surely see us again next time we are in Texas.
6th Dec 2011/ Heather Brack, Texas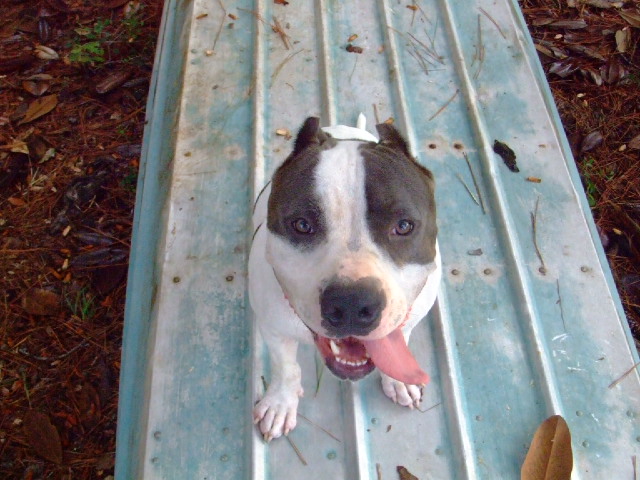 I have taken all of my dogs to Bed, Biscuits & Beyond and they absolutely love it there. We call the owner Aunt Sam because the dogs have all grown to love her so much. She makes it a very good experience for the animals and everytime we go to pick them up they look so good, like they were very well taken care of. Great place!!!!!! Very clean and well kept.